We also can provide you with assistance if you plan on shipping your pet anywhere in the world. Our close partnership with Pet Air Carrier based in Atlanta, GA and Pet Air, GmbH in Germany provides you with the most up-to-date information on shipping animals.

This does not only pertain to dogs or cats, we ship a variety of animals from horses, to research and wild animals as well. So if your next pet happens to be a tiger and you need to send it somewhere, just contact us. provide our clients with country import requirements.

Both Pet Air Carrier WWW.PETAIRCARRIER.COM

and

PetAir GmbH WWW.PETAIR.DE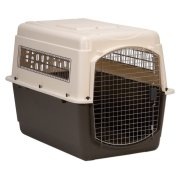 are part of our team to help facilitate a smooth transport process.

Provide clients with country import requirements
Assist in completing permit requirements, certificates
Work with the State Department and USDA
Advise clients of current regulations
Research and book best flight arrangements
Prepare all documents required by the airline and receiving countries